Es esquiador paralímpico, solo tiene una pierna... ¡y presume de hacer los mejores disfraces de Halloween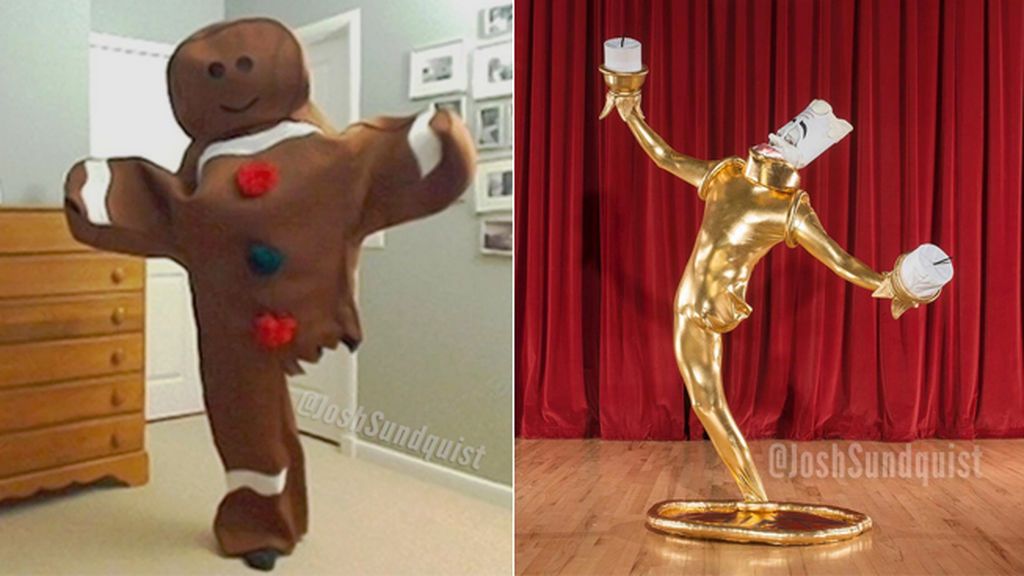 cuatro.com
cuatro.com
31/10/2017
12:44 h.
Perdió su pierna izquierda con tan solo nueve años por una enfermedad pero nunca ha perdido la sonrisa. Josh Sundquist, esquiador paraolímpico de Virginia, tira de imaginación cada vez que le toca disfrazarse. Le hemos visto de Tigger, de Winnie the Pooh, de galleta mordida o de candelabro. Sus imágenes arrasan entre los 81 mil seguidores que tiene en su Instagram.
Josh Sundquist sufrió un cáncer de huesos con apenas nueve años. Este obstáculo en la vida no le hizo perder la sonrisa hasta convertirse en un destacado esquiador paralímpico.
Natural de Virgina, este americano no pierde la ocasión de sumarse cada noche de Halloween a las fiestas con unos disfraces que acumulan miles de seguidores en su cuenta oficial de Instagram.
Una publicación compartida de Josh Sundquist (@joshsundquist) el 26 de Oct de 2017 a la(s) 4:21 PDT
En sus redes le hemos visto de Lumière (el candelabro de La bella y la bestia), Tigger (personaje de Winnie the Pooh), de muñeco del futbolín o de galleta mordida, entre otros muchos disfraces. Con casi 81 mil seguidores se ha convertido en el rey de los disfraces de Instagram.
Una publicación compartida de Josh Sundquist (@joshsundquist) el 24 de Feb de 2015 a la(s) 5:07 PST